The Valley Community Learning Association (VCLA) is a not-for-profit charitable group that works to raise the literacy levels of adults in Kings and Annapolis Counties, in Nova Scotia, Canada. VCLA does this by offering a range of free classes and 1-1 tutoring in such areas as the GED, basic literacy and numeracy, English as an additional language, health literacy, family literacy, computer literacy, trades-related upgrading and youth programming.
our history
Beginning in Kings County in 1989 as the Kings County Learning Association, the organization provides a forum for learners, community groups, instructors, tutors, publicly funded agencies and businesses to enhance the literacy levels of community members and new immigrants in both Kings and Annapolis Counties.
Governed by a volunteer Board of Directors, the organization has been a registered charity since 1995 (89993 3386 RR0001).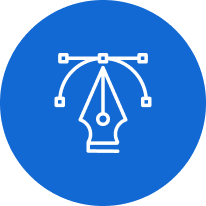 our mission
We work with individuals and groups to provide educational programs, advocacy, and information. We believe we can build stronger communities through adult learning. Our guiding mission is to help adults reach their learning goals.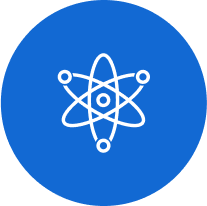 our vision
To continue to be a progressive, learner-centred, adult learning organization responsive to our community throughout the entirety of our jurisdiction (Kings and Annapolis County). This means GED, EAL, literacy, numeracy, remedial reading, family literacy, computer skills and health literacy.
our values
Values guide the policy decisions and actions of the Valley Community Learning Association. We believe in:
Lifelong learning
Focusing on learners' needs
Respecting diversity
Learner involvement
Respect and fairness
Non-judgment and confidentiality
Equitable opportunity
Working with the most difficult to serve
Accountability to all stakeholders
Building stronger communities through learning
The value of communication
our awards
Celebrating Communities Award 2005 Excellence in client service
In November 2005, KCLA, as we were then known, was the recipient of the Celebrating Innovative Communities Award: Excellence in Client Service.
Nova Scotia Family Literacy Achievement Award
Each year the Skills and Learning Branch of the Nova Scotia Department of Labour and Workforce Development recognizes excellence in family literacy programming.
In 2008, VCLA was the provincial winner for their family literacy project: the Electronic Heritage Site, an oral history project in partnership with Annapolis Valley First Nation in Cambridge.
our team
Cris Aetolz
IT & Instructor
Donna Allan
English Language Coordinator
Sophie Bérubé
YESS and Family Literacy Coordinator
Angie Carreira
Instructor
Sandi Dennis
Finance and Accounting
Darren Drew
Carpentry & Maintenance
Marsha Freckelton
Accounting EAL Instructor
Peter Gillis
Executive Director
Tara Jackson
Community Hub Receptionist
Diane Leverington
English Tutor Coordinator
Irene Nickerson
Adult Learning Instructor
Tracy Parker
Lifestreams Program Coordinator
Brandon Stevens
General Intake and Assessment
Angelika Storost
Instructor
Shawna Young
GED Instructor
Lisa Hammett Vaughan
EAL Instructor